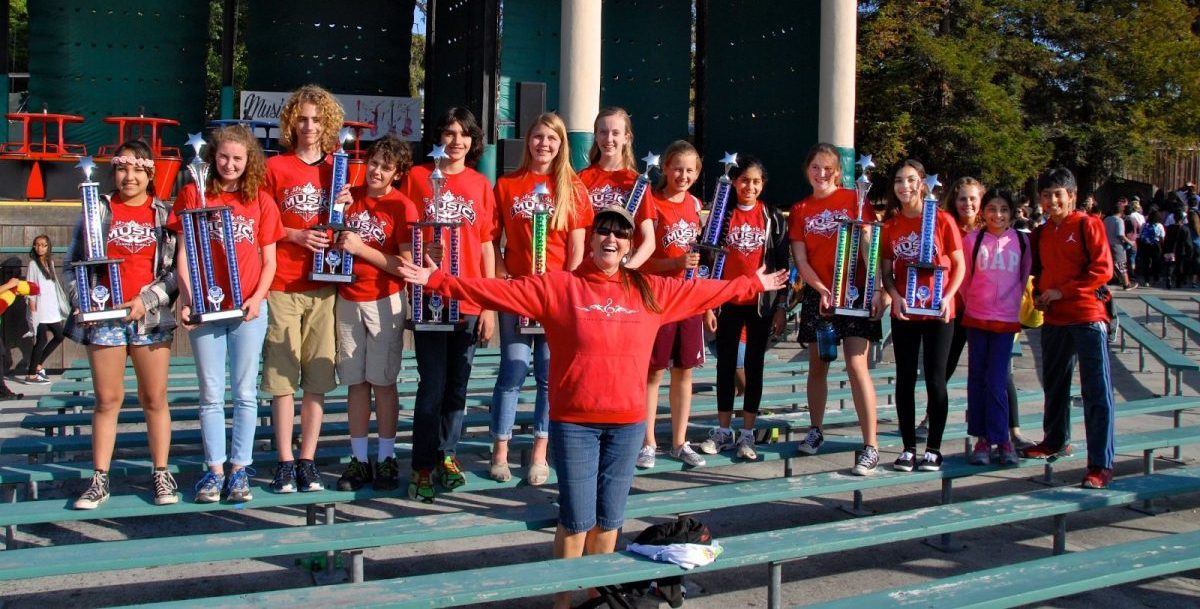 Nancy Fowler Memorial Music Scholarship Fund
Nancy Fowler Memorial Music Scholarship Fund
Middle School teacher Nancy Fowler was an inspiration to all her students, still actively performed, always played an integral part with Music Educators and inspired students to perform at regional and state honor competitions at all levels. She was the instrumental music teacher at Carmel Middle School until her passing in 2015.
Her family and friends want her work to continue and have established the Nancy Fowler Memorial Music Scholarship Fund of the Community Foundation for Monterey County to inspire her love of music in students.
An Inspiration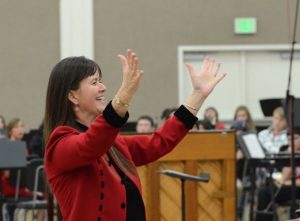 Nancy's family, students and fellow educators would like to recognize the tremendous positive influence Nancy had on so many people's lives. Graduating from Chico State with a BA in Music and her teaching credential, Nancy's professional career encompassed teaching Middle School bands, jazz and orchestras for 14 years at Colton Middle School in Monterey, California followed by 11 years at Carmel Middle School, in Carmel, California. She tragically died in an automobile accident in September, 2015.
Nancy was not just a classroom teacher. She shared her passion for music and joy of life with all of her students and inspired them to use music as a foundation in their own lives and to positively affect others. She encouraged them to strive for the best and to participate in honor groups and festivals at local, regional and state levels. She consistently took her student musicians on the road to perform in adjudicated competitions and consistently over all her years received superior and excellent ratings.
Without Music life would Bb ('be flat')."
Musical Accomplishments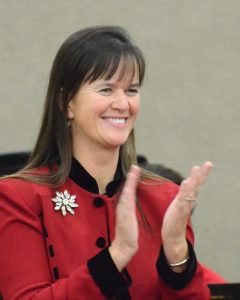 Nancy was actively involved in the administration of state and regional competitions. She served on the board of the CMEA (California Music Educators Association) for over 10 years and was instrumental in raising money for student musical performances and in getting musical scholarships for hundreds of students. She was the recipient of awards such as Outstanding Middle School Teacher, Lori Flagg Award, Outstanding Music Educator award and Outstanding Service Award for the CMEA. She was also featured on the TV show "Quest for Excellence" highlighting California's teachers. Her segment was the most requested highlight of the entire season.
Throughout the time of her teaching, Nancy also continued to play and perform with professional orchestras and in musicals, playing the flute, piccolo, clarinet, base clarinet and saxophone. Apart from music, Nancy enjoyed the outdoors and living her life in the most positive way possible. Nancy will be missed, but she has left a lasting impact on others who have been her students or have worked with her, a legacy of truly making a difference.
Nancy Fowler: Quest for Excellence
Tribute Video
Support Middle School Musicians through the Nancy Fowler Scholarship
Donate directly and securely online
Send checks made payable to "Community Foundation for Monterey County" with "Nancy Fowler Memorial Music Scholarship" in the memo line
Mail to: 2354 Garden Road, Monterey, CA 93940
Make a gift of stock or other assets. Contact Christine Dawson CFMC Vice President Philanthropic Services at 831.375.9712 x126.
Donations to the Nancy Fowler Memorial Music Scholarship Fund of the Community Foundation for Monterey County (CFMC) are tax deductible. The CFMC is a 501(c)3 nonprofit organization, tax ID #94-1615897.
Scholarship Details
Scholarship Criteria
Scholarships will be awarded beginning in 2022. The scholarship's intent:
To offer a scholarship or scholarships to camps or approved musical educational opportunities for Middle School students for both instrumental or choral platforms.
To be offered to Carmel, Monterey, and Pacific Grove Middle School music students in Monterey County.
Student scholarship applicants must be recommended / referred by their music teacher.
Additional Criteria
Scholarship opportunities to depend on cost of chosen program, when the camp or program is offered and funds available. Scholarships may vary from year to year.
Priority consideration may be given to those students needing financial assistance or to those who have not had the opportunity to receive private instruction.
Questions? Please contact Esther Figueroa, Scholarships and Community Impact Officer 831.375.9712 x107.