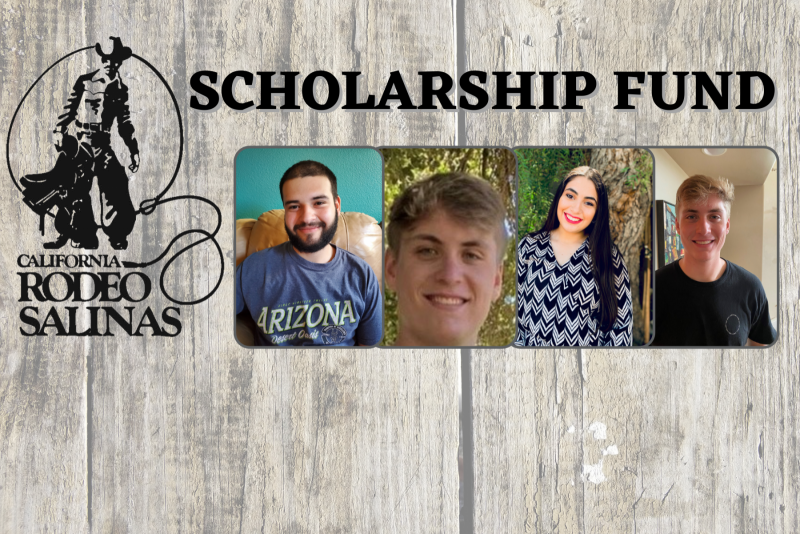 California Rodeo Salinas Scholarship Fund
California Rodeo Salinas Scholarship Fund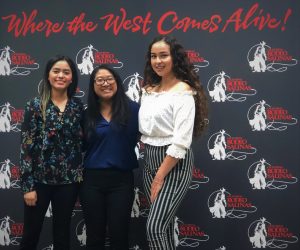 The California Rodeo Salinas is passionate about supporting education in the Salinas Valley. The not-for-profit organization has presented scholarships to local students for the past 35 years. More than $88,000 has been awarded to over 75 students since 1986. The organization is excited to expand the program through the Community Foundation for Monterey County and offer scholarships specifically for Rodeo Committee Members and their families.
Impact
Giving back to our community is what the California Rodeo is all about, and we wouldn't be able to do what we do without our Committee Members. We believe in the importance of education and are happy to provide ambitious students with the assistance they need to pursue their educational goals." – Dave Pedrazzi, California Rodeo Salinas President 2020-2021.
Supporting Salinas Rodeo Scholars
Donate directly and securely online
Send checks made payable to "Community Foundation for Monterey County" with "California Rodeo Scholarship" in the memo line
Mail to: 2354 Garden Road, Monterey, CA 93940
Make a gift of stock or other assets. Contact Christine Dawson CFMC Vice President Philanthropic Services at 831.375.9712 x126.
Donations to the California Rodeo Salinas Scholarship Fund of the Community Foundation for Monterey County (CFMC) are tax deductible. The CFMC is a 501(c)3 nonprofit organization, tax ID #94-1615897.
About the California Rodeo Salinas
The California Rodeo Association is a not-for-profit organization that strives to preserve and promote the traditions of the California Rodeo Salinas and the West.
We support the community and other non-profit organizations through the staging of the annual California Rodeo Salinas and other year round operations of the Salinas Sports Complex.
Through donation of our facility, vending and fundraising opportunities during Rodeo and other events, the California Rodeo Association returns almost $500,000 annually to local non-profits while generating more than $11 million in economic activity in just one week.
The California Rodeo Salinas has a rich history that celebrates the Salinas Valley's Western and agricultural roots. In Salinas the word Rodeo is actually pronounced "Ro-day-o" because the Spanish word 'rodear' means to 'round up.' Started in 1911, it is one of  the oldest running rodeos and is ranked #10 out of over 600 professional rodeos in the United States. Held annually, the Salinas Rodeo has its own week – known as "Big Week" to locals- turning the City of Salinas into everything cowboy/cowgirl charro/charra!

Details
Scholarship Criteria
The scholarship recipient(s) should be chosen based on the applicant's:
Documented financial need
Academic achievements (e.g. honor roll, National Honor Society, overcoming academic challenges)
Extra-curricular activities (e.g. athletics, student government, volunteering)
The applicant must be:
Student must be a committee person or a spouse, child, or grandchild of a committee person in good standing.
Planning to attend a 2-year/4-year college, trade school, or graduate school.
Planning to attend full-time.
2.5 minimum GPA
Special consideration will be given to students from Monterey County and students with a long-standing history of volunteering with the Salinas Rodeo.
Apply
One application can qualify students for more than 55 scholarships: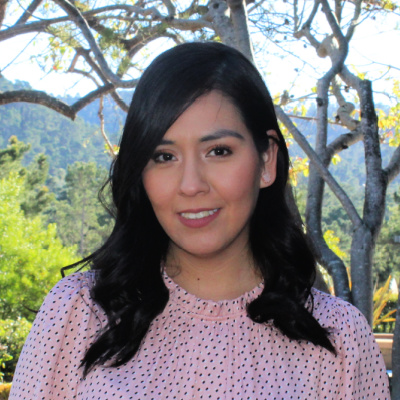 Esther Figueroa
Scholarships and Community Impact Officer
831.375.9712 x107