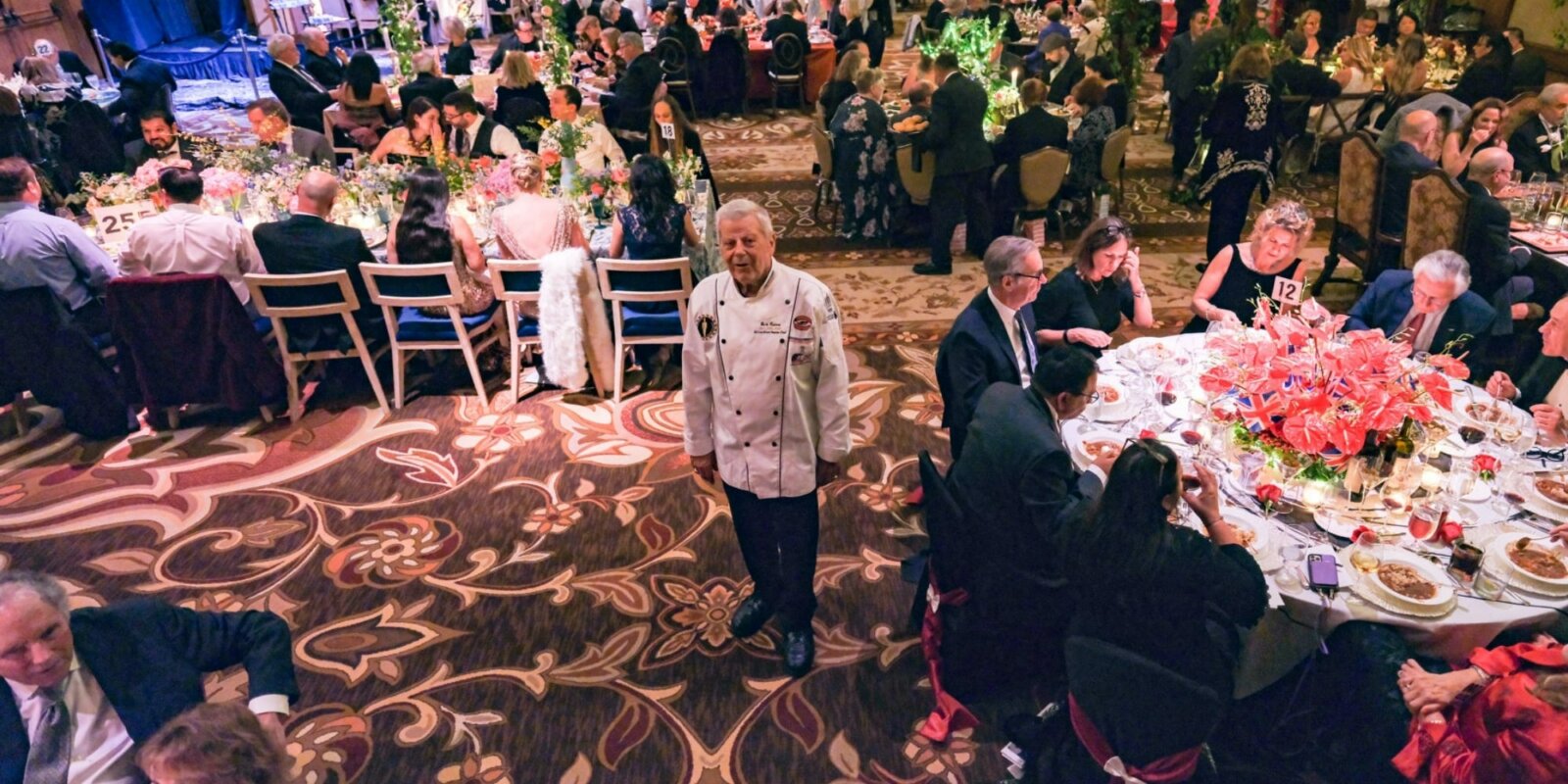 Bert P. Cutino Professional Chef Scholarship Fund
Bert P. Cutino Professional Chef Scholarship Fund
This scholarship program was created by the American Culinary Federation Monterey Bay Chapter in honor of renowned Chef, Bert Cutino. The mission of the fund is to educate and inspire local chefs with new techniques and knowledge to enhance their contributions to the culinary field and community.
Scholarships are designed for existing Chefs, Sous Chefs or aspiring experienced cooks in a Supervisory/Lead Cook position, with approval from their Chefs, for continuing educational opportunities.
About Bert Cutino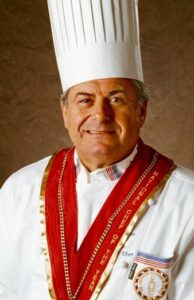 Born in Monterey, Chef Cutino is a Certified Executive Chef, Food Manager and World Certified Master Chef (WACS). He is the co-founder of the internationally famous Sardine Factory Restaurant and the Cannery Row Management Co. and other companies, now including five hotels. Bert is Co-Founder of Rancho Cielo's Drummond Culinary Academy and Co-Chairman of it's annual fundraiser as well as Founder of the Culinary Classique benefiting Meals on Wheels. Chef Bert Cutino's ability to bring chefs together, putting them in the limelight, adding to their own notoriety and raising hundreds of thousands of dollars to sustain these programs is not just commendable, it's remarkable.
Awards & Accolades

He has numerous local, regional and national accomplishments, awards and accolades including:

Part of the International Culinary "Olympics" with his own team from California in 1988. Appointed Protocol Chairman of the U.S. Culinary Team in 1992.
Co-founder of the ACF Chef & Child Foundation

Founder Meals on Wheels Culinary Classique, which has raised $3.5 million since inception. His concept is now being used in other states.

Recipient of 2003 & 2015 "The Giving Tree Award" from Meals on Wheels for his generosity and involvement in building a better community.

Co-founder the Drummond Culinary Academy at Rancho Cielo, Salinas, California. He co-chairs the annual Culinary Roundup which raises $450,000 each year.

Honored with the Lifetime Achievement Award by the American Academy of Chefs, its highest recognition, in 2006
Past board member of the Guild of Sommeliers Education Foundation, which represents Certified Master Sommeliers around the country
Received "Citizen of the Year" award from Monterey Peninsula Chamber of Commerce and "President's Award" from Monterey Peninsula College
Initiated bill #1850 which funded $11,000,000 for the culinary art's programs in community colleges in California.

Honored with first Cutting-Edge Award by the American Culinary Federation in 2012 for his contributions to the Drummond Culinary Academy

Received World Certified Master Chef certification by the World Association of Chefs Societies in 2014

About the Scholarship

Applicants must live or work in the Monterey Bay Tri County area or be an American Culinary Federation (ACF) Monterey Bay Chapter member no matter where they live.
Scholarship may be available from approved businesses, organizations or educational programs including:
– Culinary educational events and shows
– National or local ACF cooking classes, lectures or online webinars
– Cooking demonstrations or participation in hands-on classes
Additional criteria include: need, experience, personal goals, future plans, accomplishments, event participation, two letters of recommendation, ACF certification, years of experience, resume.
Questions? Please contact Esther Figueroa, Scholarships and Community Impact Officer 831.375.9712 x107.
Why Give? Help Chefs Grow and Thrive
Professional chefs feed others but also need to 'feed' themselves. Typically, a chef learns from another chef in an apprenticeship, a culinary school, or through on the job experience, after which they may not have opportunity to learn and grow. Chefs need continuing education not just to maintain certification, but to grow and thrive.   
Though there are many training opportunities, often funds are limited. The Bert P. Cutino Professional Chef Scholarship Fund gives local chefs an opportunity to evolve, feeding themselves with new techniques, cuisines and knowledge. As Bert Cutino exemplifies, a successful chef can contribute to the community in many ways. Help us inspire local chefs to continue in his footsteps. 
How to Give
Donate directly and securely online
Send checks made payable to "Community Foundation for Monterey County" with "Bert Cutino Scholarship" in the memo line
Mail to: 2354 Garden Road, Monterey, CA 93940
Make a gift of stock or other assets. Contact Christine Dawson CFMC Vice President Philanthropic Services at 831.375.9712 x126.
Donations to the Bert P. Cutino Professional Chef Scholarship Fund of the Community Foundation for Monterey County (CFMC) are tax deductible. The CFMC is a 501(c)3 nonprofit organization, tax ID #94-1615897.