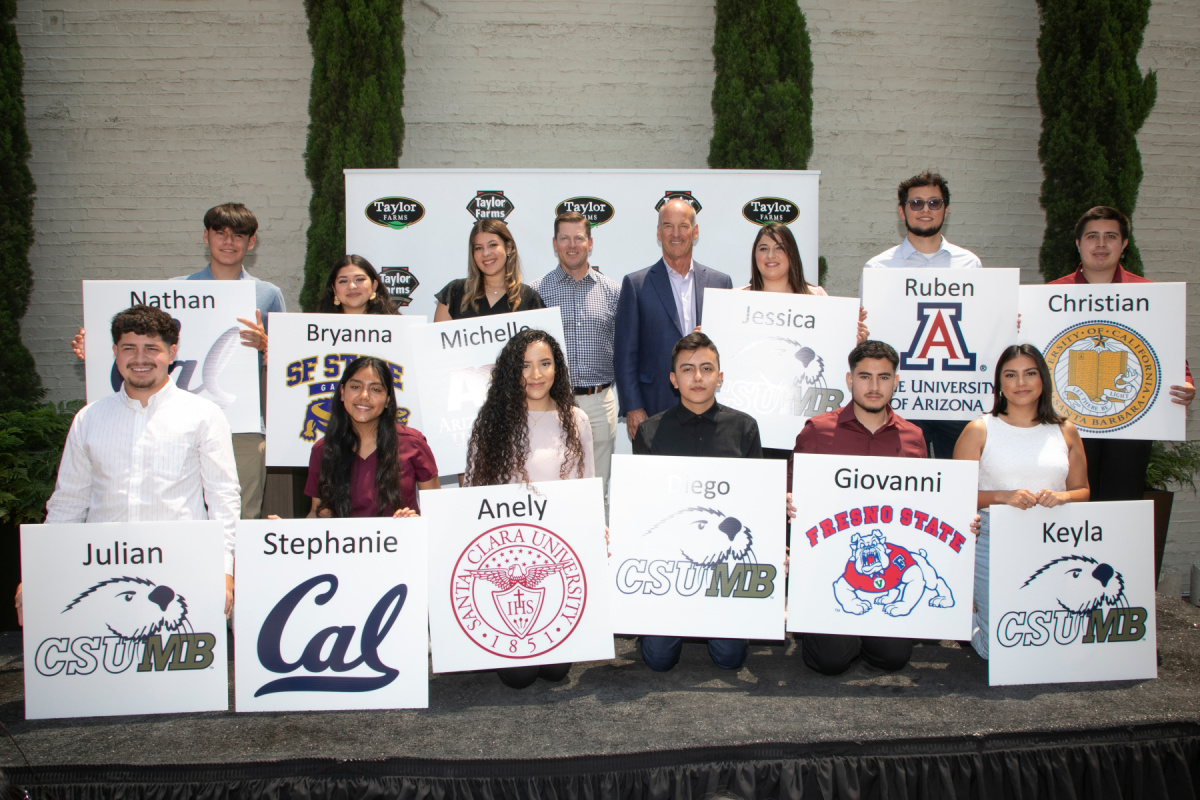 CFMC Offers $1.4 Million in Scholarships
Many Monterey County students aspire to attend college, but the cost of higher education keeps them from achieving that dream.
The Community Foundation for Monterey County (CFMC) has been working with generous individual, family and business donors to help close the gap. The CFMC announced that more than $1.4 million in scholarship awards are available in 2022 for Monterey County students.
These dollars represent a recognition by our community that equitable access to higher education is critical to ensuring students reach their potential." – Dan Baldwin, CFMC President/CEO
One Application – 65 Scholarship Opportunities
One application allows students to access up to 65 different scholarships they may qualify for. Students can apply through the CFMC's online scholarship system: https://www.cfmco.org/ScholarshipApp. (Separate applications are available for additional scholarships).
The deadline to complete an application for the 2022/2023 academic year is Tuesday, March 15, 2022. Recipients will be announced at the end of April 2022. Students can also find scholarship resources at www.cfmco.org/scholarships.
These scholarships help create positive change in our community and let students know people believe in them." – Esther Figueroa, CFMC Scholarships and Community Impact Officer
Individuals wanting to learn more, contribute to an existing scholarship or create their own can call 831.375.9712 or visit www.cfmco.org/scholarships.
Not only did the scholarships help me financially, but they helped me feel relevant and important" – scholarship recipient Jesus Floriano-Ramirez, a Soledad High School graduate now attending California State University, Monterey Bay.
College Futures Monterey County
CFMC scholarship growth has come in large part through the College Futures Monterey County program. Thanks to a partnership with San Francisco-based College Futures Foundation, the CFMC aims to increase the rate of college completion among local students through a combination of needs-based scholarship and student support services ensuring students apply for and receive public financial aid.
Partnering With Donors
CFMC scholarship funds are established by people who recognize the value of education and want to support students in achieving their potential. The Community Foundation for Monterey County manages more than 65 named scholarship funds, with a total value of more than $8.2 million. Each year, these funds award more than $1.5 million for the benefit of about 375 students.
About the Community Foundation for Monterey County

The mission of the CFMC is "to inspire philanthropy and be a catalyst for strengthening communities throughout Monterey County." Thanks to generous individuals, families and businesses who have created charitable funds, the CFMC has granted more than $260 million to nonprofits working towards healthy, safe, vibrant communities. The CFMC also supports local nonprofit organizations by providing capacity building services and leadership development through the Center for Nonprofit Excellence (CNE). For more information, call 831.375.9712 or stay connected at www.facebook.com/cfmco or www.twitter.com/cfmco.