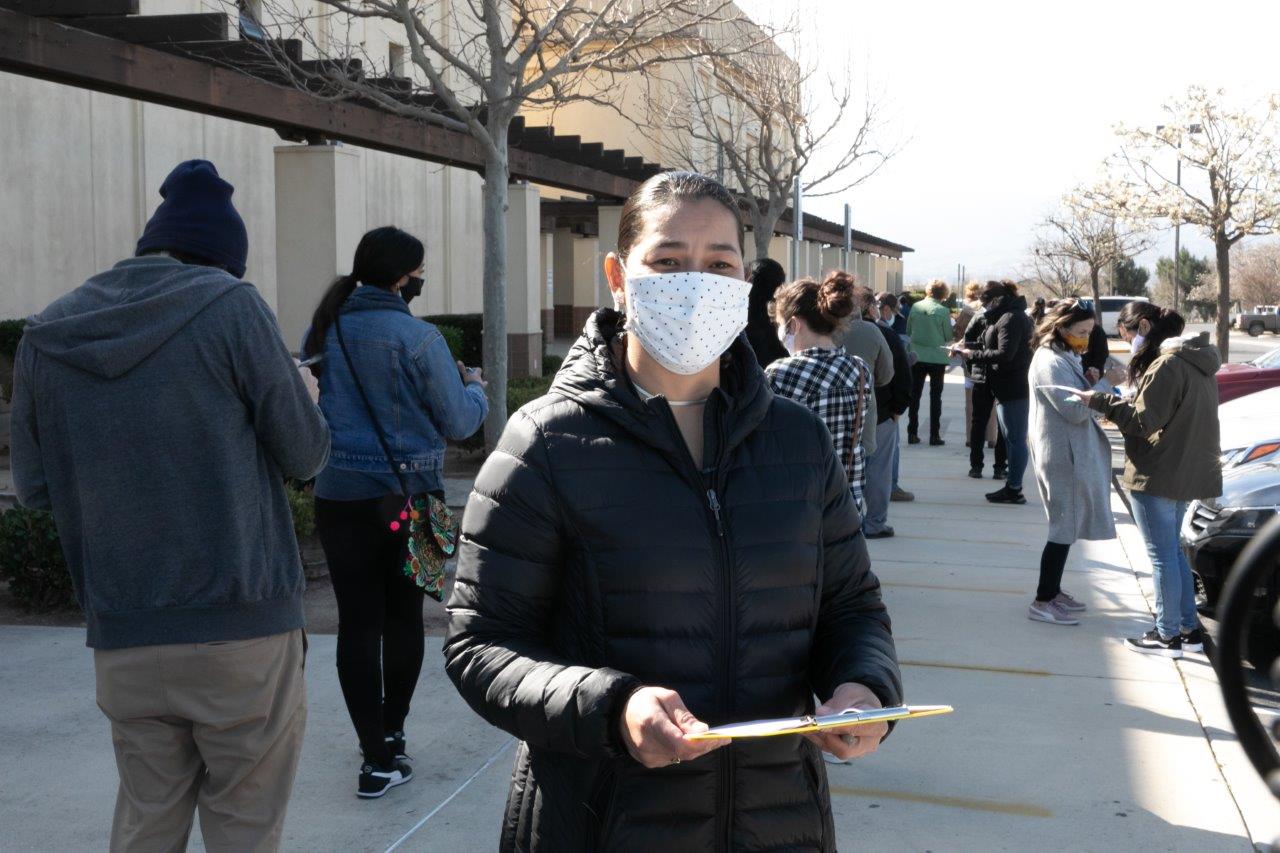 CFMC Announces $1.32 Million Packard Grant to Support COVID-19 Response
Funding will boost Community-led Efforts for Testing and Vaccination Coordination, Communications and Outreach
Monterey County, CA – The Community Foundation for Monterey County (CFMC) announced at $1.32 million grant from the David and Lucile Packard Foundation to support the work of the COVID-19 Collaborative. In fall 2020, a group of cross-sector stakeholders formed the COVID-19 Collaborative to better coordinate efforts to slow the spread of COVID-19 in Monterey County. Led by the CFMC, the group includes more than 75 participants from community-based organizations (CBOs), the Monterey County Health Department, hospitals and healthcare systems, agriculture and hospitality businesses, education and local philanthropy.
The David and Lucile Packard Foundation's support will help further the group's work to alleviate COVID-19 cases in Latinx, immigrant and farmworker communities. These communities have been the most impacted by COVID-19 due to a variety of factors including historic health inequities, multiple households living together making it difficult to quarantine, a lack of internet access to make testing and vaccine appointments, and language barriers, among others.
These funds will deepen the coordination among local leaders and organizations around COVID-19 collaboration. The grant will facilitate partnerships to ensure local communities have equitable access to vaccine distribution and support the expansion of infrastructure and implementation of testing and vaccine programs. Funds will also provide coordination to support trusted community health workers in ten organizations through the VIDA (Virus Integrated Distribution of Aid) program as they deliver important messaging on vaccines and other resources. The grant will help fund the development of culturally relevant communications to address vaccine hesitancy and support outreach to non-English speakers, including interpreters at vaccine sites.
"It's been great to see funders, government, and individual donors knitting together resources to help our communities through the challenges of COVID-19," said Dan Baldwin, President/CEO of the Community Foundation of Monterey County.
This support comes at a critical time where we must work together to build on positive results." – Dan Baldwin
Monterey County boasts robust agriculture and hospitality industries, which have been hit hard by the pandemic. Latinx, immigrant and farmworker residents, who play critical roles within these twin anchors of the County's economy, have faced high rates of COVID-19 infection, hospitalization, and death. Monterey County estimates that as of March 29, 2021, when looking at cases where race and ethnicity information is available, while Hispanic and Latino residents comprise 60% of the County's total population, they represent 86% of COVID-19 cases, 76% of hospitalizations, and 61% of deaths.
"The impact of COVID-19 in Monterey County has been devastating. A bright spot has been the cross-sector local leadership that has come together to coordinate approaches to reverse the deadly course of the pandemic," said Irene Wong, program director of the Packard Foundation's Local Grantmaking program.
The Collaborative's approach centering solutions from trusted community leaders who know best what works on the ground is critical to stemming COVID-19 today and strengthening communities in the future." – Irene Wong
For more information on COVID-related resources in Monterey County, please visit: https://www.MontereyCountyCovid19.com or for information in multiple languages text "COVID19" to 211-211.
About the David and Lucile Packard Foundation COVID-19 Support in Monterey County
Blog by Irene Wong, Director, Local Grantmaking Program, David and Lucile Packard Foundation
https://www.packard.org/insights/perspectives/community-centered-solutions-to-covid-19-offer-hope-in-monterey-county/
About the COVID-19 Collaborative
The COVID-19 Collaborative is a countywide multi-sector collaboration of existing and needed efforts fighting COVID-19 and its impacts on our community. Its goal is to advance a coordinated action plan driven by science and best practices in public health and equity. Led by the Community Foundation for Monterey County, it brings together more than 75 participants from Monterey County, multiple cities, agriculture, hospitality, education, healthcare, community-based organizations and philanthropy to lower the spread of COVID-19. Workgroups include: Outreach & Support, Science & Best Practices, Testing, Resources & Funding and Communications. To learn more, visit cfmco.org/Covid19Collaborative.
About the CFMC
The mission of the CFMC is to inspire philanthropy and be a catalyst for strengthening communities throughout Monterey County. Thanks to generous community members who have created charitable funds in their lifetimes or through their estates, the CFMC granted $27 million in 2021 to nonprofits working towards healthy, safe, vibrant communities and has granted more than $225 million since 1981. The CFMC's Center for Nonprofit Excellence provides local nonprofit organizations with high-quality professional development, information and resources. For more call 831.375.9712.
Media Contact: Amanda Holder, Director of Communications, Community Foundation for Monterey County amandah@cfmco.org / 831.375.9712 x123 / 831.320.7102