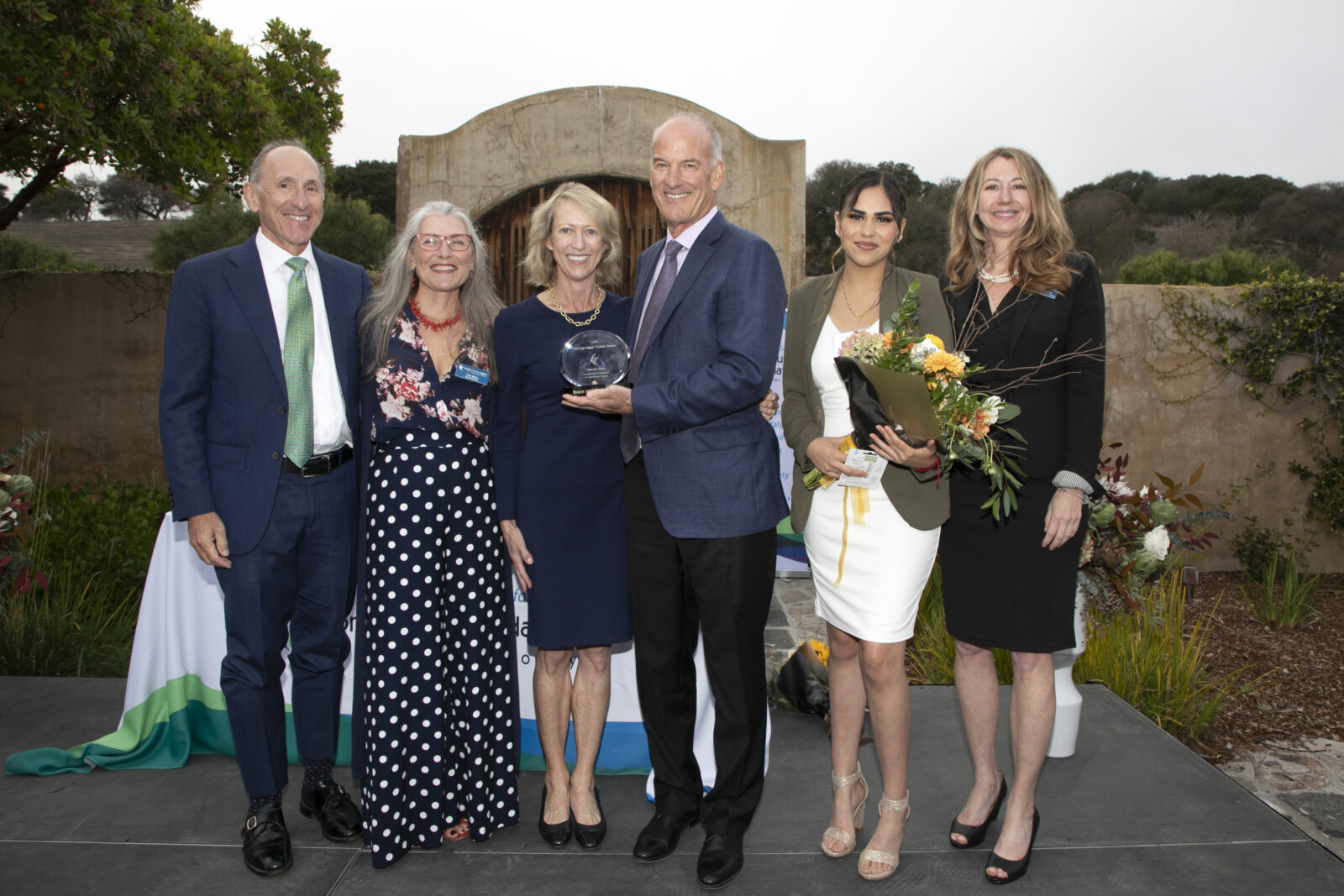 Bruce and Linda Taylor Honored at 2022 Celebration of Philanthropy
(Scroll down for slideshow)
Each year the Community Foundation for Monterey County (CFMC) presents the Distinguished Trustee Award to an individual or couple who has demonstrated philanthropic leadership in our region. Bruce and Linda Taylor bring "Give Where You Live" to an entirely new level. They (and the Taylor Farms logo) show up consistently in support of hundreds of nonprofits, including areas like health and wellness, youth development and education, and have made major contributions to the revitalization of downtown Salinas.
The CFMC recognized their accomplishments at the annual Celebration of Philanthropy. The event took place Wednesday, October 5, 2022 at The Club at Pasadera in Monterey.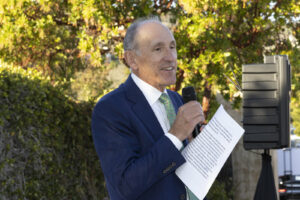 CFMC President/CEO Dan Baldwin recounted the foundation's critical work, including a record $36 million granted during 2021. Highlights from the evening included the presentation of the award to the Taylors and a speech from Taylor Farms scholarship recipient Angela Diaz.
The Taylors spoke about their work and the need to continue giving in Salinas to improve the wellbeing of communities in Monterey County.
We all have that ability to say, 'This is our new expectation'," said Bruce Taylor. "Our expectation is zero homelessness, our expectation is an 800 in our schools, 100% literacy in 3rd grade, 100% math literacy in 5th grade. That's our county expectation. Let's work together to achieve that dream."
The couple spoke about four areas of improvement – (1) building capacity for youth success, (2) build capacity for healthy lives, (3) invest in research for solutions, (4) community development – that they have focused on in their giving to hundreds of local nonprofits. 
Bruce and Linda don't seek accolades. They give because it is who they are," said Teri Belli, Chair of the Community Foundation for Monterey County Board of Directors. "Wherever there is a need, there they are. Above and beyond traditional philanthropy, the Taylors' commitment to Salinas has been, and continues to be, a true gift to the City and its residents."
As award recipient, the Taylors designated two $5,000 grants from the CFMC to the nonprofit organizations of their choice. They selected Digital Nest and First Tee Monterey County.
The event provided an opportunity for the foundation to thank their donors and partners throughout Monterey County. Belli also recognized and thanked retiring board members Betsey Pearson, Fred Meurer, and Nolan Kennedy for their service.
Celebration of Philanthropy Video & Slideshow
About the Community Foundation for Monterey County

The mission of the Community Foundation for Monterey County is to inspire philanthropy and be a catalyst for strengthening communities throughout Monterey County. Thanks to generous individuals and families who have created charitable funds in their lifetimes or through their estates, the CFMC has granted more than $260 million since 1981. The CFMC also supports local nonprofit organizations by providing capacity building services and leadership development through the Center for Nonprofit Excellence (CNE). For more information visit www.cfmco.org or call 831.375.9712.
 CFMC Distinguished Trustees
Bruce and Linda Taylor (2022)
Mel and Regina Mason (2021)
CFMC 75th Year/No Award (2020)
Judge Lydia M. Villarreal (2019)
Leon and Sylvia Panetta (2018)
Susan and David Gill (2017)
William H. Tyler (2016)
Nancy Ausonio (2015)
Bob Nunes (2014)
Warren Wayland (2013)
David and Laurie Benjamin (2012)
Mike and Mary Orradre (2011)
Bob and Sue Antle (2010)
Julie Packard (2009)
Sherrie McCullough (2008)
Maggie Downer (2007)
Clint and Dina Eastwood (2006)
Ed and Terry Haber (2005)
Michael McMahan, Neal McMahan, and Marsha McMahan Zelus (2004)
Davis Factor, Jr. (2003)
Joanne Taylor-Johnson (2002)
Hilton and Roberta Bialek (2001)
William and Nancy Doolittle (2000)
Jim and Jeri Gattis (1999)
Patricia Tynan Chapman (1998)
Margaret Owings (1997)
Basil Mills (1996)
David Packard (1995)
Harriet Thurmond and Sarah Hermann (1994)
Francis Cislini (1993)
Marshall Steel, Jr. (1992)
Virginia Stanton and Gordon Paul Smith (1991)
Ruth Fenton (1990)
John McCone (1989)