Affording College: Perspectives from 2014 Scholarship Winners
The importance of attaining a college degree, and the debt that many students and families take on to achieve that goal, are are becoming significant national issues.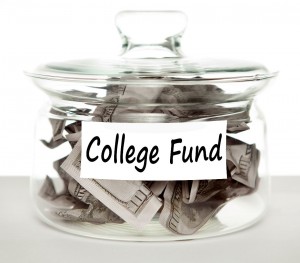 Students who complete a four-year degree can expect, on average, to earn $830,000 more than those with only a high school diploma over their liftetime. For many, a college degree is the ticket to a more secure economic future.
At the same time, student loan debt in the United States has grown substantially over the last ten years. Student loan debt recently surpassed auto loan and credit card debt to become the second largest form of consumer debt, after home mortgages.
Meanwhile, tuition at University of California and California State University campuses that provide access to higher education for hundreds of thousands of students have grown dramatically over the last ten years.
For many students, scholarships like those managed by the Community Foundation for Monterey County are a crucial part of affording college and reducing the amount of debt they take on.
Words cannot fully express what this means for my family and me. Your scholarship will not only support me while in college, but also help to leave me in a positive financial situation after graduation, something that not all students will have the luxury of saying.

– Nicholas Mascarello (Monterey High School, attending Stanford University, 2014 winner of the Bill Clapper Memorial Music Scholarship)
Even after students go through the process of applying to college, being admitted, and arriving on campus, many struggle with balancing their studies with the financial reality of paying for all of the costs of attending college, not just tuition. A flexible scholarship can help students to make the most out of their federal and state grants and enable them to focus on learning.
This scholarship has given me the opportunity to truly focus on school this year without having to worry about getting a job. It's helped me with expensive textbooks, tuition, and housing.

– Thalia Fernandez Herrera (Monterey High School, attending San Francisco State University, 2014 winner of the Monica Abbott Scholarship)
Aside from the clear financial benefits of receiving a scholarship, a scholarship from an individual, family or organization sends the message that someone cares about and believes in that student.
Receiving this scholarship meant a lot for me. For starters it really helped me financially and it made me believe in myself because I knew there were people out there who don't even know me personally who believe in me.

– Beatriz Herrera Garay (King City High School, attending CSU Sacramento, 2014 winner of the Harles R. Sarment College Endowment Scholarship)
By establishing or contributing to a scholarship fund, you can support the educational goals of young people and the economic vitality of our area.