The Matthew Paul Finnigan Memorial Scholarship
The Matthew Paul Finnigan Memorial Scholarship Fund was established in memory of Matthew Finnigan, who was a high-functioning adult with autism whose life was taken before he could achieve his goal of helping others on the Autism Spectrum.
Matthew was attending college in Monterey, and had visions of going into graduate school to use his strength in Math, Chemistry and Statistics and a growing interest in Psychiatry and Psychology to support research to help adolescents on the Autism Spectrum.
Matthew's great uncle Sam eloquently captured the challenges adults with autism face in life, and Matthew's vision of his future, in the following excerpt from a poem he wrote:
Our Matthew struggled for his place in life;
He did his best to get to know his soul;
And in his quest through valiant, tortured strife
He glimpsed the future of his destined role.
The "glimpse" was taken from an essay Matthew wrote in which he envisioned his life five years into the future:
I have been selected to assist our current supervisor in the task of collecting and analyzing statistics pertaining to Aspergers Diagnosis and Treatment.  I have been studying High School students and the effect their disorder has on them, and now I am using the data collected to see if I can find any trends relating biological and environmental factors and personal development that might indicate a reduction in the symptoms of Aspergers.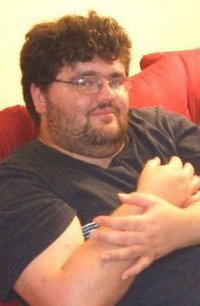 The scholarship will help Matthew's legacy live on, as he reflected in another essay about being prepared for death written just days before his life was taken: "you have a legacy that will live on as long as their stories about you keep being told"; and in which he also reminded his reader: "always look on the bright side of life."
This fund was established at the Community Foundation for Monterey County to help other students with a similar diagnosis and interests with gifts from the Finnigan Family and friends, and some matching funds from Chevron, as a permanent endowed fund.
This scholarship is for graduates or graduating seniors from high schools in California on the Autism Spectrum. The scholarship may be applied to tuition, room and board, books, supplies, and other necessary expenses related to attendance in post-secondary studies.
Scholarship Criteria
The scholarship recipient(s) will be chosen based on:

Applicant is on the Autism Spectrum and is a graduating senior, or has graduated from a high school in California
Preference will be given to an applicant that has participated in activities helping other youth on the Autism Spectrum
Applicant must show one of the following:

A demonstrated interest in a career in the field of Psychiatry, Psychology, Statistics, Chemistry or Math
Intent to pursue a degree in the field of Psychology, Psychiatry or Research into cures or management of Autism
Interest in using college education to help adolescents on the Autism Spectrum

Recommendation(s) from a teacher, counselor or other professional who knows the applicant

To claim the award funds, the winning student must:

Enroll in the fall or spring semester after receiving the award in an accredited school of higher education in California (can be two- or four-year school or a vocational school)
Be enrolled as a full (or) part-time student as defined by the school attended
Application