$60,500 Awarded to 20 Neighborhood Groups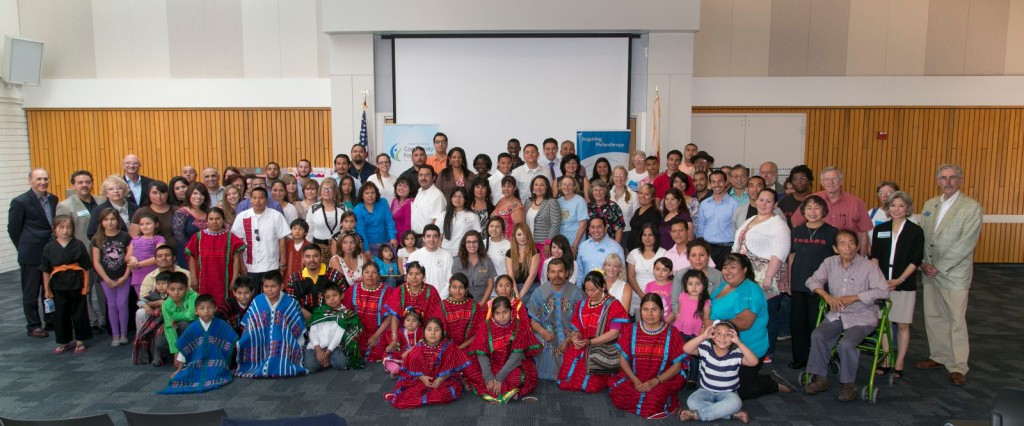 The Community Foundation for Monterey County (CFMC) announced the recipients of the 2014 Neighborhood Grants Program (NGP).  The purpose of NGP is to support local residents who come together to improve their communities for themselves and their neighbors. This year 20 grassroots groups from throughout Monterey County were selected to receive financial support and additional assistance to organize ongoing activities in their respective communities. On Saturday, July 26, 2014 the CFMC hosted its 17th Annual Awards Ceremony at Hartnell College in Salinas to recognize the grantee groups whose volunteers have shown exemplary action to improve the safety, well-being, and overall quality of life in their neighborhoods.
The total amount awarded is $62,600 with grants ranging from $1,500 to $4,000. Since the program's inception in 1997, more than $810,000 has been awarded to neighborhood groups. The NGP staff also assists grantees with leadership and project management training throughout the year.
The Community Foundation for Monterey County is committed to supporting resident-led groups who are invested in giving back to the community. Through our Neighborhood Grants Program, we're able to make grants to local projects that might find it difficult to receive traditional grant funding. – Aurelio Salazar Jr., CFMC Program Officer
2014 Neighborhood Grants Program Grant Recipients:
North County:
Castroville Midnighters Car Club (Castroville) for youth members college campus tours
Castroville Teen Leadership Council (Castroville)  for youth leadership development
Oceloyotl Essence of the Jaguar (Castroville) for Aztec dance instruction and community performances
Transition Aromas (Aromas) for environmental educatioin and community events
South County:
Chuparrosa (Greenfield) for leadership development for parents with special needs children in Greenfield and King City
King City Dance Team (King City) for dance uniforms and instruction
Movimiento Culturla de la Union Indigena (Greenfield) for cultural preservation and traditional dance instruction
Movimiento Culturla de la Union Indigena (Greenfield) for cultural preservation and traditional dance instruction
Padres de Ninos Especiales del Sur del Condado (Soledad) for leadership development for parents with special needs children in Soledad
Pinnacle Basketball Academy (Soledad) for afterschool basketball instruction and youth mentoring
Valley of Artists (Greenfield) for art instruction and education
Salinas:
Cesar Chavez Futbol Club (Salinas) for youth development through soccer instruction and mentoring
Ciclovía (Salinas) for a city-wide health event for residents to walk, run, skate, bicycle
Comité  de Acosta Plaza (Salinas) for community and resident development in the Acosta Plaza neighborhood
Fiesta Familiar de la Costa Central (Salinas) for leadership development for parents with special needs children in Salinas
Noche Bohemia (Salinas) for a community performance of the arts
Santa Rita and Bolsa Knolls Watershed Group (Salinas) for environmental education and art project
Tonatiuh Danzantes del Quinto Sol (Salinas) for baile foklorico dance instruction and community performances
White Hawk Indian Council for Children (Salinas) for Aztec and Native American dance instruction and community performances
Peninsula:
Monterey Bay Lion Dance Team (Monterey) for Chinese Lion Dance instruction and community performances
Monterey Peninsula NAACP Youth Council (Seaside) for youth development and annual conference