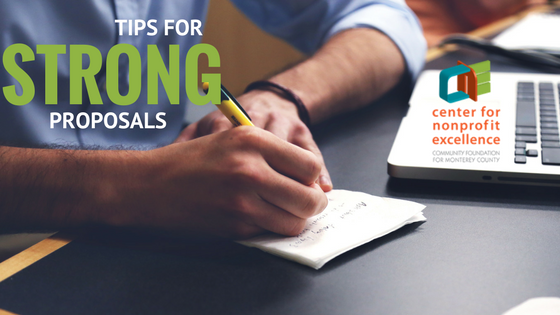 5 Tips To Organize Your Grant Proposal
Preparing a strong grant proposal is like a team sport, where staff input, board approval, and proposal writers all come together to bring an application over the finish line.
This can be challenging when important documents and data exist in different locations, files, or computers.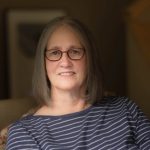 Taking some time in advance to organize your game plan can help.
Local consultant, Susan Alnes, developed some tips for small nonprofits at a Center for Nonprofit Excellence workshop. We think the tips could apply to nonprofits of all sizes.
Tips to Organize Your Grant Proposal
1. Assemble everything in one document "library" that is accessible by all who are working on the proposal (use Google Docs or DropBox for example). Susan's list of Materials to Include in Document Library includes items like your nonprofit's by-laws and mission statement, key financial documents and more.
2. Use your organization's name when naming files: e.g. MyNonProfit 2018 Budget or MyNonProfit YE 2017 P&L.
3. Consider creating a style guide so that program names, acronyms, symbols, commas, and decimal points are used consistently. Save this guide to your document library.
4. Make sure you have and know how to use up-to-date Microsoft Office (Word, Excel), Adobe Acrobat Pro, and a reasonable quality scanner. Check internet browser requirements for the funder's online application system and use the suggested browser.
5. Create a generic email address, unique UserID and Password for all online application systems: e.g. grants@mynonprofit.org for email. Keep track of them for each funder!
The Community Foundation for Monterey County does not endorse individual consultants. For a free online directory of local consultants and tips on making a consultancy successful, visit www.cfmco.org/consulting.
More Grant Proposal Resources

Ready to learn more about crafting a successful proposal?
We recommend Candid's online resources.  Candid is the new organization combining Guidestar and the Foundation Center's Grantspace.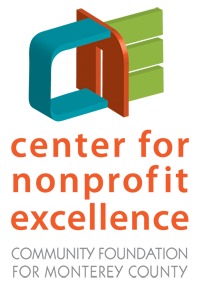 The Community Foundation for Monterey County's Center for Nonprofit Excellence curates other trainings, webinars and links you can use at our website.