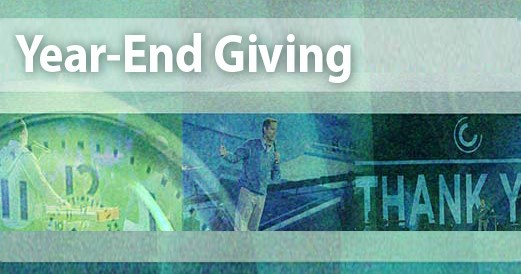 Year-End Giving Strategies & Deadlines
Giving Options
There are many ways to integrate charitable giving into your financial planning in 2018. The Community Foundation for Monterey County (CFMC) can help.
You can give to causes you care about while gaining maximum tax benefit." – Christine Dawson, Vice President of Philanthropic Services
Each of these options offer tax advantages and can help you make a meaningful difference. We can help you customize a solution that works for you. Be sure to make your gift December 31 for a 2018 deduction (see deadlines below).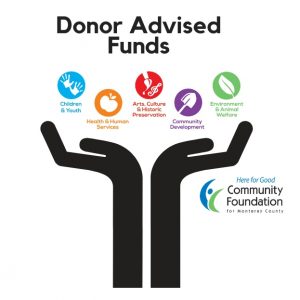 This is a great way to claim a tax deduction now for supporting your favorite charities in the future. Donor advised funds can be created quickly and easily with a gift of $5,000 or more. And, with a gift of appreciated stock or mutual funds, you avoid paying capital gains tax on the sale of the stock and receive an immediate charitable income tax deduction for the full value of the asset.
DAFs and Bundling
With higher standard deductions for taxes starting in 2018, some donors are opting to bundle or "pre-fund" their giving in order to continue giving at the same levels as before. This means donating two- or three-years' worth of giving at one time, claiming the charitable deduction that year, and then waiting that period of time to donate again while claiming the standard deduction. A DAF gives you the option to bundle the donation to your DAF that first year, and then continue to support your favorite causes every year from the DAF.
Both are a good option to benefit the nonprofit with a direct gift and benefit the donor from an income tax deduction and capital gains tax savings.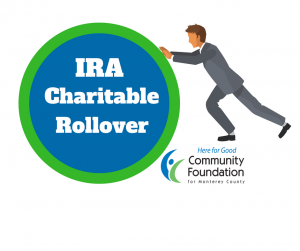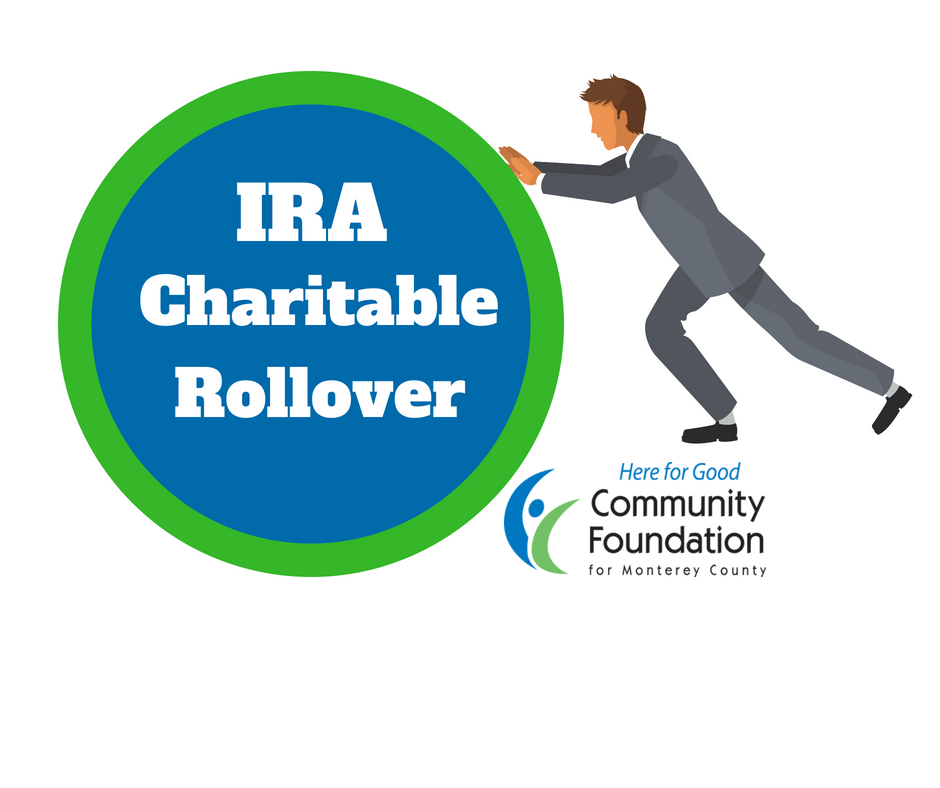 If you are 70 1/2 or older, you could transfer up to $100,000 annually and reduce the taxable balance of the IRA in your estate. You or your spouse can each gift up to $100,000 from your IRA accounts to the CFMC to benefit your favorite nonprofits. Gifts made from your IRA are not reportable as taxable income and qualify toward your required minimum distribution (RMD), which can lower your income and taxes.
Though gifts to donor advised funds are not eligible, you can contribute to designated, agency or field of interest funds at the CFMC. An IRA charitable rollover may also be made through Monterey County Gives! to benefit multiple nonprofits with one set of instructions. Please give us a call to for detailed instructions or to learn more.
Both offer tax deductions and income for life (a portion of which is tax free). The remainder creates a fund to benefit any nonprofit you choose.

You can leverage your year-end giving through Monterey County Gives!  Each donation to up to 170 agencies receives a percentage match. We can also accept stock or IRA Charitable rollovers. Donors can make one gift to the CFMC and recommend all the agencies they wish to support, or you can give online at www.montereycountygives.com from November 8 through midnight, December 31, 2018. The year-end giving campaign is a special project of the Monterey County Weekly, the Community Foundation for Monterey County and the Monterey Peninsula Foundation.
2018 Year-End Giving Deadlines
Last day for 2018 grants from donor advised funds: 10 a.m. Thursday, December 27, 2018.
New donor advised Funds can be established by 12 Noon Monday, December 31, 2018.
Gifts sent to the CFMC must be postmarked no later than Monday, December 31, 2018.
Credit card gifts must be made before 12 midnight Monday, December 31, 2018 
Gifts of stocks must be received in CFMC accounts by Monday, December 31, 2018
Real estate and partnerships assets must have title transferred or assigned on or before Monday, December 31, 2018
(County recorder's office will close at 12 noon on Monday, December 31, 2018)
Holiday Schedule
Monday, December 24 – closed
Tuesday, December 25 – closed
Monday, December 31 – closed 3 p.m.
Tuesday, January 1 – closed
All other days we will be available to serve you during regular business hours 8:30 – 5:00 PM, Monday through Friday.
Donor Advised Fund Holders
To ensure that your year-end grants are sent out by December 31, the deadline for recommending grants for 2018 is 10 a.m. Thursday, December 27. To make a gift to an organization through Monterey County Gives!, you can recommend a grant from your Donor Advised Fund by selecting the organization and "Monterey County Gives" as the purpose.
Simplify Your Giving
Partnering with the CFMC can simplify your giving. We invite you to give email Christine Dawson or give her call her at (831) 375-9712 to explore giving options. As CFMC Vice President of Philanthropic Services, Christine Dawson works with individuals, families, businesses and private foundations to help them realize their philanthropic vision.