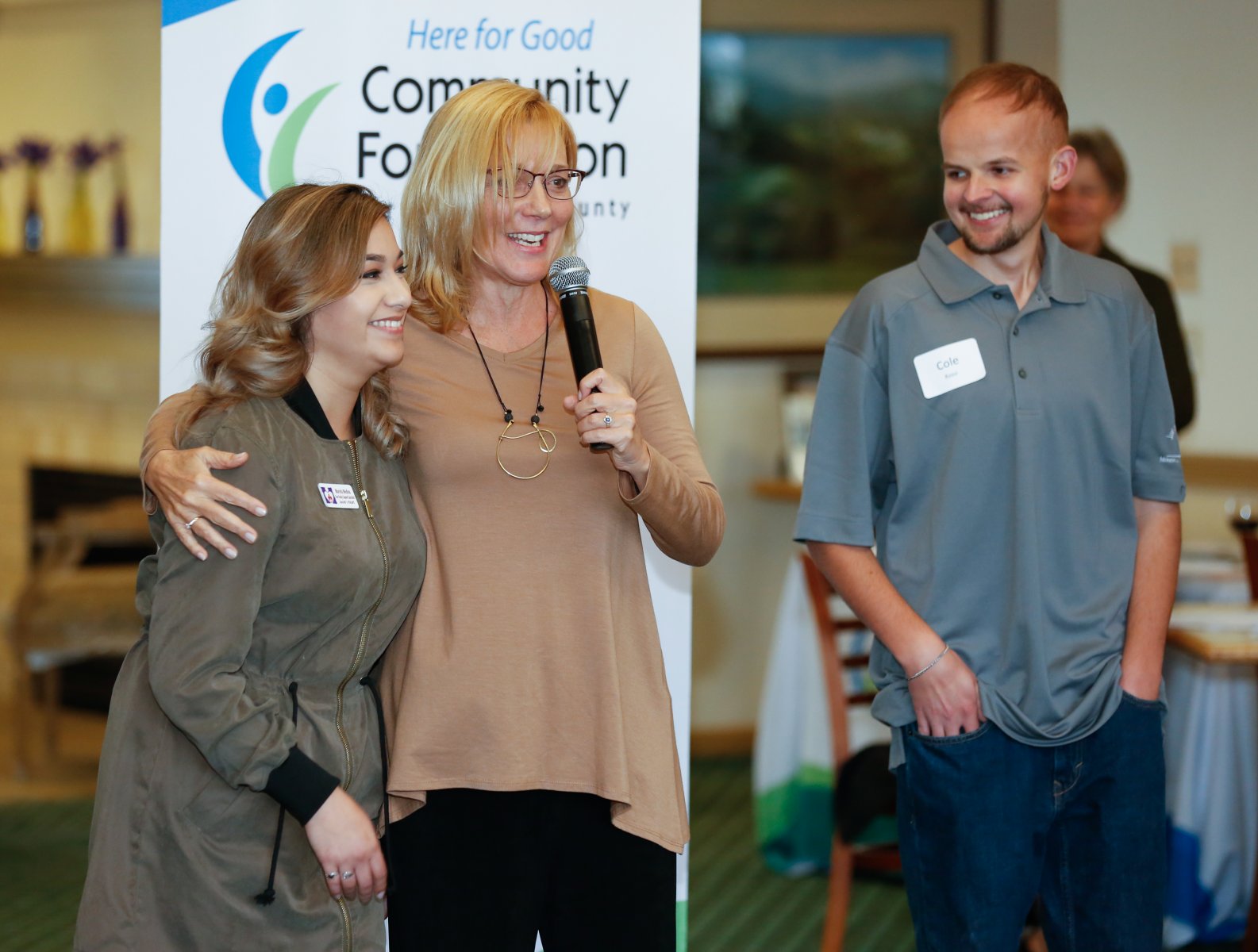 Northern Monterey County Foundation Makes 2018 Grants

MEDIA RELEASE
FOR IMMEDIATE RELEASE
September 17, 2018
Media Contact: Amanda Holder, Director of Communications / 831.375-9712 / amandah@cfmco.org
General Information: 831.375.9712 / www.cfmco.org / www.facebook.com/cfmco / www.twitter.com/cfmco
NORTHERN MONTEREY COUNTY FOUNDATION  ANNOUNCES 2018 GRANTS: $35,500 AWARDED TO 14 NONPROFITS
Monterey County, California — The Northern Monterey County Foundation (NMCF), an affiliate fund of the Community Foundation for Monterey County, has awarded its second year of grants to benefit the communities of North Monterey County. The NMCF, established in 2016, raises funds to provide grants now and into the future. Since its start, the NMCF has provided nearly $60,000 in support to 18 local nonprofits. It is supported by generous individuals, families and business who want to give back to their communities.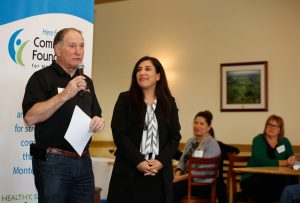 "The response to the NMCF has been inspiring, both the support of local donors and the impact the grants have already made in two short years," said Don Chapin, chair of the NMCF Advisory Board. "We look forward to building on this momentum to benefit North County communities into the future."
The NMCF is guided by an advisory board of North County residents who have a deep understanding of needs in the region. Northern Monterey County Advisory Board members are: Don Chapin (Chair), Prunedale; Nancy Ausonio, Castroville; Leslie Austin, Aromas; Ricky Cabrera, Salinas; Lou Calcagno, Moss Landing; Jesus Corona, Royal Oaks; Anne Herendeen, Prunedale; Karen Miller, Pajaro; Susan Osorio, Prunedale; Joe Pezzini, Castroville; John Phillips, Elkhorn.
Grants totaling $35,500 were made in 2018 to the following 14 projects and programs serving Northern Monterey County residents:
Animal Friends Rescue Project: $2,500 to provide Mobile Spay/Neuter Clinics in North County
Aromas Community Center Foundation: $3,000 for an irrigation system for the youth soccer field
Center for Land-Based Learning: $3,000 to prepare students for STEM careers in agriculture and environmental sciences
Central Coast YMCA: $2,500 for Pajaro Park programs to build community and promote health and wellness
CHISPA: $1,500 to provide after-school music enrichment programs at three locations in Castroville
Coastal Kids Home Care: $3,000 to support in-home nursing and palliative care for children with serious illness
Foundation for Monterey County Free Libraries: $2,500 for the "Navigating a New World" program, providing literacy activities for new immigrants
Girls Incorporated of the Central Coast: $3,000 for the Will Power/Won't Power program empowering North County girls
Jacob's Heart Children's Cancer Support Services: $3,000 to provide practical and financial support for families of children with cancer
Legal Services for Seniors: $3,000 for no-cost legal representation for North Monterey County seniors
Neighbors Helping Neighbors: $1,500 for a storage shed and freezer for the Aromas food distribution program
Pajaro Valley Shelter Services: $2,000 to support financial consciousness training & tenant education to address family homelessness
Partnership for Children: $2,000 to help increase access to medical care and support for children with serious illnesses
Positive Discipline Community Resources: $3,000 to provide parent education on navigating the teen years with positive discipline in English and Spanish
About the Northern Monterey County Foundation
The NMCF is a permanent endowed resource for the Northern Monterey County communities of Aromas, Bolsa Knolls, Boronda, Castroville, Elkhorn, Las Lomas, Moss Landing, Oak Hills, Pajaro, Prunedale, Royal Oaks and Santa Rita. It provides annual competitive grants to nonprofits serving these communities. The advisory board reviews all applications and makes decisions on where funding will have the greatest positive impact. For more information or to contribute to the NMCF, visit www.cfmco.org/NMCF. For photos from a May NMCF gathering click here.
About the Community Foundation for Monterey County
The mission of the Community Foundation for Monterey County is to inspire philanthropy and be a catalyst for strengthening communities throughout Monterey County. Thanks to generous community members who have created charitable funds in their lifetimes or through their estates, the CFMC has granted more than $167 million to nonprofits working towards healthy, safe, vibrant communities. In 2017 the foundation awarded $16.7 million total in grants. For more information visit www.cfmco.org, call 831.375.9712 or stay connected at www.facebook.com/cfmco or www.twitter.com/cfmco.