Joel and Dena Gambord Charitable Foundation
Service Dogs for those in need – working to reduce the wait
The Joel and Dena Gambord Charitable Foundation at the Community Foundation for Monterey County was founded on the mission of reducing the wait time for individuals in need of a service dog. The Joel and Dena Gambord Charitable Foundation fulfills its mission by supporting qualified organizations within California that address the goal of training and placing fully trained service dogs from one or more of the following modalities:
Service dog programs, including mobility assistance, visual, hearing assistance, seizure, autism, epilepsy, and other medical alert dogs
Canine search and rescue programs
Disease detection/alerting dogs
Psychiatric service dogs (PTSD, CPTSD, TBI)
Did you know….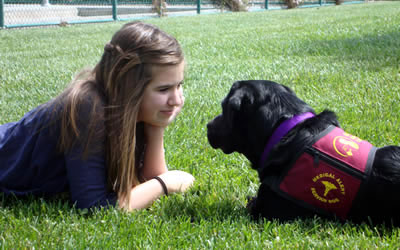 An individual in need of a service dog waits an average of 3-5 years before receiving a fully trained service dog? For most people, that's too long and their lives suffer because of it. The Joel & Dena Gambord Charitable Foundation seeks to lessen that wait time by granting financial support to worthy service dog training organizations. As a result, those organizations are able to produce more quality trained service dogs and thus, reduce the wait time for the individuals in need.
More information on the Gambord Charitable Foundation
Guidelines and Application
2016 Gambord Charitable Foundation Grant Guidelines
Eligibility
Proposals are by invitation only
Important Dates
Grant Proposal Due: Fall 2016
Grant Decisions Made: December
Interim Report due: Six Months after Grant Date
Final Evaluation Report Due: October 31, 2015 for 2014 grants; Fall 2016 for 2015 grants
Evaluation
The Joel and Dena Gambord Charitable Foundation makes a commitment to stay actively connected to each recipient organization we select through continual in-person follow up, in hopes of forming a personal, lasting relationship with each group.
Grant recipients will be expected to submit a six month interim report as well as a final report on the use of funding and whether the grants objectives were achieved. Additionally, recipients of the dogs, when possible, will be expected to complete a confidential questionnaire about their experiences with the dog. 
Recent Grants
2014 Grantees
Early Alert Canines
Hearing Dog Program
National Disaster Search Dog Foundation
Operation Freedom Paws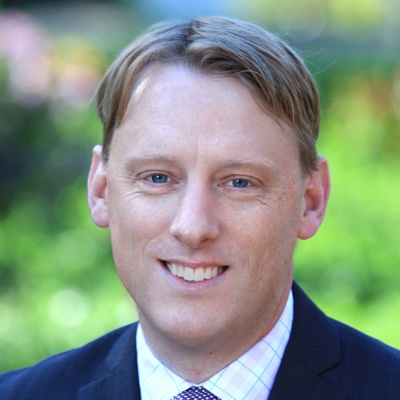 Brian Thayer
Senior Philanthropic Services Officer
831.375.9712 x144
Email Brian