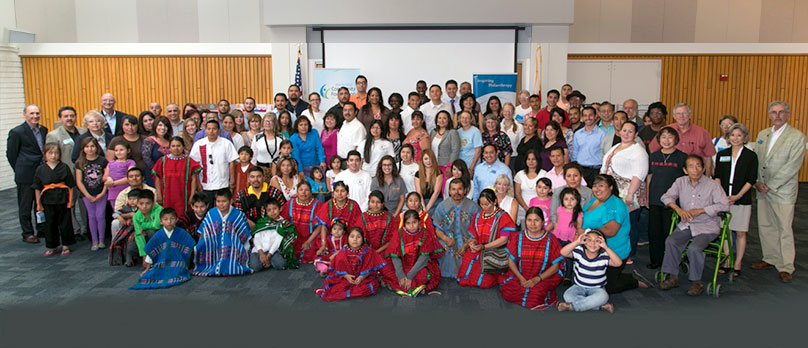 Neighborhood Grants Program
English
The Neighborhood Grants Program (NGP) is the Community Foundations for Monterey County's commitment to support community and volunteer-led groups at the grassroots level. Groups may apply for a grant ranging from $500 to $4,000 for a project or series of activities that improves the quality of life in their neighborhood. Since 1997, more than $800,000 has been awarded to groups throughout Monterey County.
Deadline
Applications must be received by 5:00 PM, February 16, 2018.
Groups are eligible to apply for a neighborhood grant if they meet the following criteria:
Group is made up of 5 or more person (cannot be related)
Group is based in Monterey County
Project or activities are carried out in any one of the cities or unincorporated areas of Monterey County
Group does not have any a final report due from a previous grant
Able to open a bank account under the group's name (assistance will be provided)
Guidelines
Groups who apply will be selected based on the information from their application and from the information they present to our grants committee.  The Neighborhood Grants Program Committee will base their selection on the following criteria:
Need:  Does the project fulfill a community need that is not currently being met?
Leadership: Does the group demonstrate leadership and train its members to take on leadership roles?
Involvement: Does the group involve other people in the project?  Are decisions made by the group and not by just one member?
Impact:  Will the group's project achieve positive changes for their community?
Presentation: Can your group prepare a strong presentation that clearly communicates what your group does and why it should be awarded a grant?
Application
Before completing the Neighborhood Grants Program application, groups should review the grant guidelines. We encourage groups to apply online.
Info Sessions
Groups interested in applying for its first Neighborhood Grant are encouraged to attend an Information Session:
Information Session Presentation (Recording)
Final Report
A group who receives a neighborhood grant will be required to submit a Final Report, the final report is due 11 months from when they receive their grantee check.  The final report is made up of the following forms and will be provided to the grantee at the annual Awards Ceremony:
| | | |
| --- | --- | --- |
| Castroville Midnighters Car Club | $3,800.00 | annual food, clothing and toy drive |
| Ciclovia Salinas | $2,000.00 | meeting supplies and refreshments |
| Families of Color Monterey County | $4,000.00 | family networking and activities for families of color |
| Helping U Get Support (HUGS) | $3,500.00 | emergency crisis intervention and support for homeless women |
| King City Dance Team | $3,000.00 | Zumbaila Kids |
| LULAC Youth Council #2087 | $3,500.00 | farmworker youth leadership training and community service projects |
| Monterey County NAACP Youth Council | $4,000.00 | youth leadership training and annual summit |
| Padres de Ninos Especiales del Sur del Condado | $4,000.00 | meeting expenses, recreational activities, and end-of-year social |
| Palenke Arts | $3,500.00 | music and dance instruction |
| Pearl Status | $3,800.00 | youth empowerment program |
| Peña Cultural | $2,400.00 | artist networking and sharing |
| Seaside Thrives Community Group | $2,800.00 | playground revitalization and tenant leadership building |
| Team Villa Boxing | $3,700.00 | youth boxing training and mentoring |
| United Castroville Neighbors | $2,000.00 | a neighborhood block party |
| Yaocuauhtli Danza Cultural | $4,000.00 | Aztec dance instruction and free community performances |
Español
Programa de Becas para Vecindarios
El Programa de Becas para Vecindarios es la Fundaciones compromiso de apoyar grupos liderado de la comunidad o por voluntarios  a nivel básico.  Grupos pueden solicitar una beca de $500 a $4,000 para un proyecto o de una serie de actividades que mejora la calidad de vida en su vecindario.  Desde 1997, ha sido otorgado mas de $800,000 a grupos del Condado de Monterey.
Fecha limite
Aplicaciones deben ser recibidas o matasellos antes del 16 de febrero de 2018 antes de las 5:00 PM. Animamos a los grupos que apliquen en nuestra página de internet: cfmco.org/apply
Elegibilidad
Grupos son elegibles para solicitar a una beca vecindario si cumplen con los siguientes criterios:
Grupo está formado de 5 o más personas (no se pueden relacionar)
Grupo esta basado en el Condado de Monterey
Proyecto(s) o actividades se llevan a cabo en cualquiera de las ciudades o las áreas no-incorporadas del Condado de Monterey
Grupo no tiene ninguno Informe Final de una beca anterior
Capaz de abrir una cuenta bancaria bajo el nombre del grupo (se proporcionará asistencia)
Directrices
Grupos que aplican serán seleccionados basándose en la información de su aplicación y de la información que representan a nuestro Comité de Becas.  El Comité  de Programa de Becas para Vecindarios basara su selección en los siguientes criterios:
Necesidad: ¿El proyecto cumple una necesidad de la comunidad que actualmente no se están cumpliendo?
Liderazgo: ¿El grupo demostrar liderazgo y capacitar a sus miembros a asumir roles de liderazgo?
Participación: ¿Involucra a otras personas en el proyecto del grupo? ¿Son las decisiones tomadas por el grupo y no sólo uno de los miembros?
Impacto: ¿El proyecto del grupo logrará cambios positivos para su comunidad?
Presentación: ¿Puede preparar una presentación fuerte que comunica claramente lo que hace su grupo su grupo y por qué se debería ser otorgado una beca?
Aplicación
Antes de completar la solicitud del Programa de Becas para Vecindarios, grupos deben leer primero la siguiente información sobre los requisitos, las directrices y fechas importantes. Animamos a los grupos que apliquen en nuestra página de internet.
2018 Programa de Becas Para Vecindarios y Directrices de Beca
TALLER INFORMATIVO
Grupos interesados de aplicar para una beca del Programa de Vecindarios debe asistir a un Taller Informativo:
Presentación del Taller Informativo (Grabación)
Informe final
Un grupo que recibe una beca estará obligado a presentar un Informe Final, el informe final es debido 11 meses desde cuando reciban su cheque de la beca. El informe final se compone de las siguientes formularios y se entregar durante en la Ceremonia Anual de Premios:
| | | |
| --- | --- | --- |
| Castroville Midnighters Car Club | $3,800.00 | annual food, clothing and toy drive |
| Ciclovia Salinas | $2,000.00 | meeting supplies and refreshments |
| Families of Color Monterey County | $4,000.00 | family networking and activities for families of color |
| Helping U Get Support (HUGS) | $3,500.00 | emergency crisis intervention and support for homeless women |
| King City Dance Team | $3,000.00 | Zumbaila Kids |
| LULAC Youth Council #2087 | $3,500.00 | farmworker youth leadership training and community service projects |
| Monterey County NAACP Youth Council | $4,000.00 | youth leadership training and annual summit |
| Padres de Ninos Especiales del Sur del Condado | $4,000.00 | meeting expenses, recreational activities, and end-of-year social |
| Palenke Arts | $3,500.00 | music and dance instruction |
| Pearl Status | $3,800.00 | youth empowerment program |
| Peña Cultural | $2,400.00 | artist networking and sharing |
| Seaside Thrives Community Group | $2,800.00 | playground revitalization and tenant leadership building |
| Team Villa Boxing | $3,700.00 | youth boxing training and mentoring |
| United Castroville Neighbors | $2,000.00 | a neighborhood block party |
| Yaocuauhtli Danza Cultural | $4,000.00 | Aztec dance instruction and free community performances |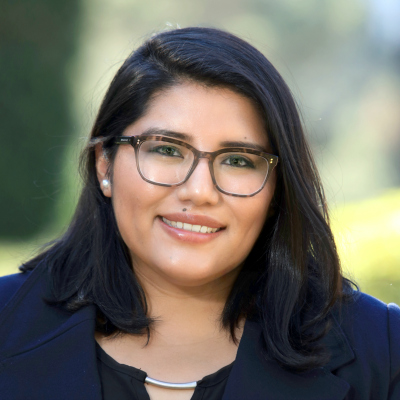 Erika Matadamas
Program Officer
831.754.5880 x134
Email Erika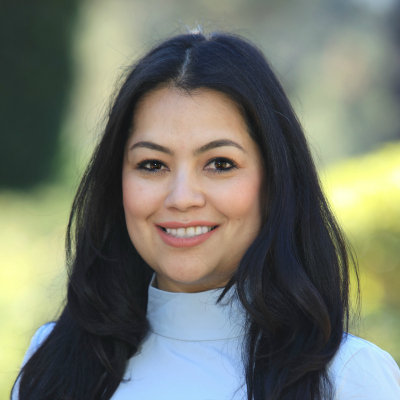 Karina Gutierrez
Grants and Office Administrator
831.754.5880
Email Karina