Board Leadership in Changing Times
March 29, 2017 @ 4:30 pm

-

7:30 pm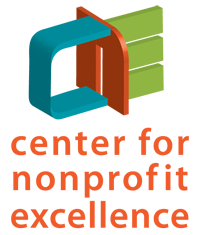 Workshop Overview
In this evening workshop, nonprofit board members will gain a better understanding of how they can provide effective leadership to their organization in a rapidly changing political, social, and economic environment. Participants will learn how to analyze and respond to a changing situation plus encourage fellow board members to step up to challenges.
Workshop Details

Board Leadership in Changing Times
Wednesday, March 29, 2017, 4:30 – 7:30 PM
Community Foundation for Monterey County
2354 Garden Road, Monterey 93940
$40 (good for a team of 1-3 per organization), light supper included
Presenter:  Kim Klein is an internationally known trainer, speaker and author, well known for her ability to deliver information in a practical, down-to-earth and humorous way.  She has a wide range of nonprofit experience, having worked as staff and as a volunteer and a board member.  Kim is the author of five books, including Reliable Fundraising in Unreliable Times, which won the McAdam Book Award.  Her classic text, Fundraising for Social Change, is now in its seventh edition. Kim co-founded the Grassroots Fundraising Journal in 1981 and was its publisher for 25 years.
Note: The organization you represent may qualify for one of these scholarships.
ACTION Council scholarships are offered to organizations supporting children & families who are at-risk, marginalized, or low-income.
First 5 Funded Partners: See the list of current agencies.
CLP Grantees are recipients of the Community Leadership Project Phase Two funding
Next Steps Grantees are recipients of the Next Steps for Small Nonprofits funding
Cancellation Policy:
Notice of cancellation must be received in writing (email or fax) by the Community Foundation at least two full working days prior to the workshop. Scholarship organizations must attend all parts of a multi-session series or they will be invoiced. In the case of a scholarship recipient no-show, the individual may be invoiced if written cancellation is not received within two working days.
Related Events