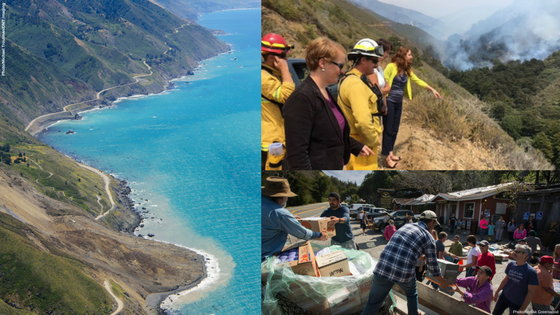 Big Sur Aid Topped $1.3 Million
Community Rallied to Support Big Sur
In the wake of a fire, then flooding, then a landslide that isolated iconic Big Sur, generosity proved be just as formidable as the destruction caused.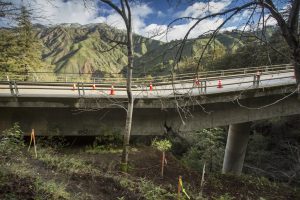 Donations topped $1.3 million to aid the Big Sur community through the Big Sur Relief and Soberanes Fire Funds of the Community Foundation for Monterey County. Help was swift and strong.
The Pfeiffer Bridge was closed for eight months until being rebuilt and opened Oct. 13, 2017.
The bridge opening was celebrated with a gathering of community on the new bridge with local dignitaries, state officials and bridge workers thanked for their dedicated focus to reconnect a key span of Highway 1. Click here to here to watch.
Some 13 acres was added to the California coastline due to the one million-ton Mud Creek landslide south of Big Sur on May 20th. The community's economic lifeline – Highway 1 – was closed and communities are recovering.  (Note: Visit thebigsurblog.com or bigsurkateblog.com for updates on open businesses and road conditions).
Helping Those in Need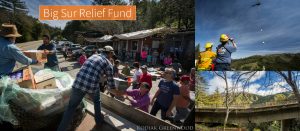 The Big Sur Relief Fund was created at the urging of David Fink, Founder/CEO of Mirabel Hotel & Restaurant Group, together with owners of Nepenthe, Ventana Inn & Spa, Post Ranch Inn and other businesses in the hospitality industry.
Big Sur Relief Fund Grants
Through September, 2017 $348,000 was granted to aid residents and workers. Support was  directed to qualified individuals through an extensive vetting process by the Coast Property Owners Association (CPOA).
We are working closely together to leverage the donated funds to realize the maximum benefit for the greatest number of folks impacted." – Patte Kronlund, CPOA Advisory Board
Soberanes Fire Sparked Giving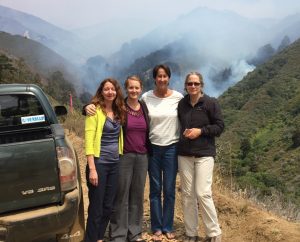 The Soberanes Fire Fund was created within 72 hours after the July 22, 2016 blaze began. The goal was to provide resources for relief, recovery and rebuilding. In addition to individual contributions, donations came in from area businesses, artists and retailers, restaurants and wineries, with 8% of the gifts coming from individuals outside California and even other countries. Gifts ranged from $5 to $110,000 and totaled $980,052.
"The partnership between CPOA and CFMC has been seamless," says Patte Kronlund, CPOA advisory board member. "It was CPOA's intimate knowledge of community and landscape and CFMC fundraising capability which has allowed meaningful immediate relief."
Soberanes Fire Fund Grants
A special grant committee, made up of veteran grantmakers and people from Big Sur, deliberated on grant awards totaling $980,052 though September including:
Immediate relief, ash and debris removal
Water system repair and replacement
Septic system inspection and repair
Shared private roads repair and maintenance
For a full list of grants, please, visit www.cfmco.org/SoberanesFireGrants.
A Magical Place
Big Sur holds a special place in the hearts of many, evident by the donations that came from throughout the nation. Many donations received by the CFMC have included special notes of encouragement.
We are devastated to hear about the conditions in Big Sur – It's always been our happy to-to magical place." – Nancy and Thomas, NYC
100% of donations were used to provide relief and assistance to the affected residents and individuals working in Big Sur in Monterey County, California.
Updated 10/13/2017
About the Community Foundation for Monterey County The mission of the CFMC is to inspire philanthropy and be a catalyst for strengthening communities throughout Monterey County. Thanks to generous community members who have created charitable funds in their lifetimes or through their estates, the CFMC has granted more than $150 million to nonprofits working towards healthy, safe, vibrant communities. In 2016 the foundation awarded more than $15.4 million in grants to hundreds of nonprofit organizations. For more, information visit www.cfmco.org, call 831.375.9712 or stay connected at www.facebook.com/cfmco or www.twitter.com/cfmco.